Aircraft In Miniature Limited Well worth a look, Aircraft In Miniature Limited is a small family business which is run by Neil Gaunt in Warwickshire, England. What is unusual about our models ? - We produce 1:72 scale models which are not normally available from other manufacturers.
FACTORY DIRECT MODELS
. Professional model makers,
Have Any Aircraft Precision Built into a Custom Display Model

All things underground, and a good deal above catered for here.

A shop & site worth a visit if your up South London Way. Deals with Post Office vehicles,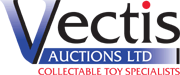 An auction house that deals with models buses, railways etc.
Model Railway Doctor
If, like me, you need a bit of help now and then with that loco thats gone loco, go here.
Terry Blois -
4mm Scale Bus & Coach Plans